Litters
You may send in your litters! Click the petz name below the graphic to download. The files are in .zip format, and need a program like Winzip to unzip them.
If you adopt any of these petz please keep my prefix, TDP's. Feel free to add your own, eg TDP/Prefix's Greatest Hits. Prefix being your prefix!
These petz are not to be posted on any other site - if you want to let people download them link back to Tie-Dye Petz (http://www.tie-dye.co.uk) so they can come here and download them!
---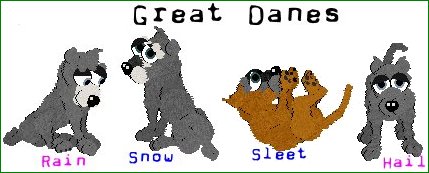 Rain - Snow - Sleet - Hail


Calvin - Gavin - Zandor - Crystal - Trevor


Dreams - Envy - Oceania - Storm - Casper
---