Games
The contest page! Enter whatever you like =)
Join our Top Petz Sitez!
Ask Clint!
Mischief Does

Hello! My name's Adam, I'm a B+W Shorthair and I love to hunt. I was chasing this mouse, and he ran off! Can you help me find him so I can hunt him down? If you see him click him! He looks like this: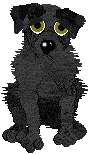 Hi! I'm Bobby! I was playing with my favourite wool ball when it rolled away, now I can't find it! Please help me look for my ball? When you find it, click it! It looks like this:




This is Chewz, guess his breeds and win him! He is sixth generation, and has five breedz in him. Can you guess what they are?